Message First. Always.
With Data-Driven Copy. Triple-Strength Copywriting. Proven Results.
A proven understanding of what your customers want. What they need.
The results? Larger audiences, better customer retention and bigger returns.
And that's the truth.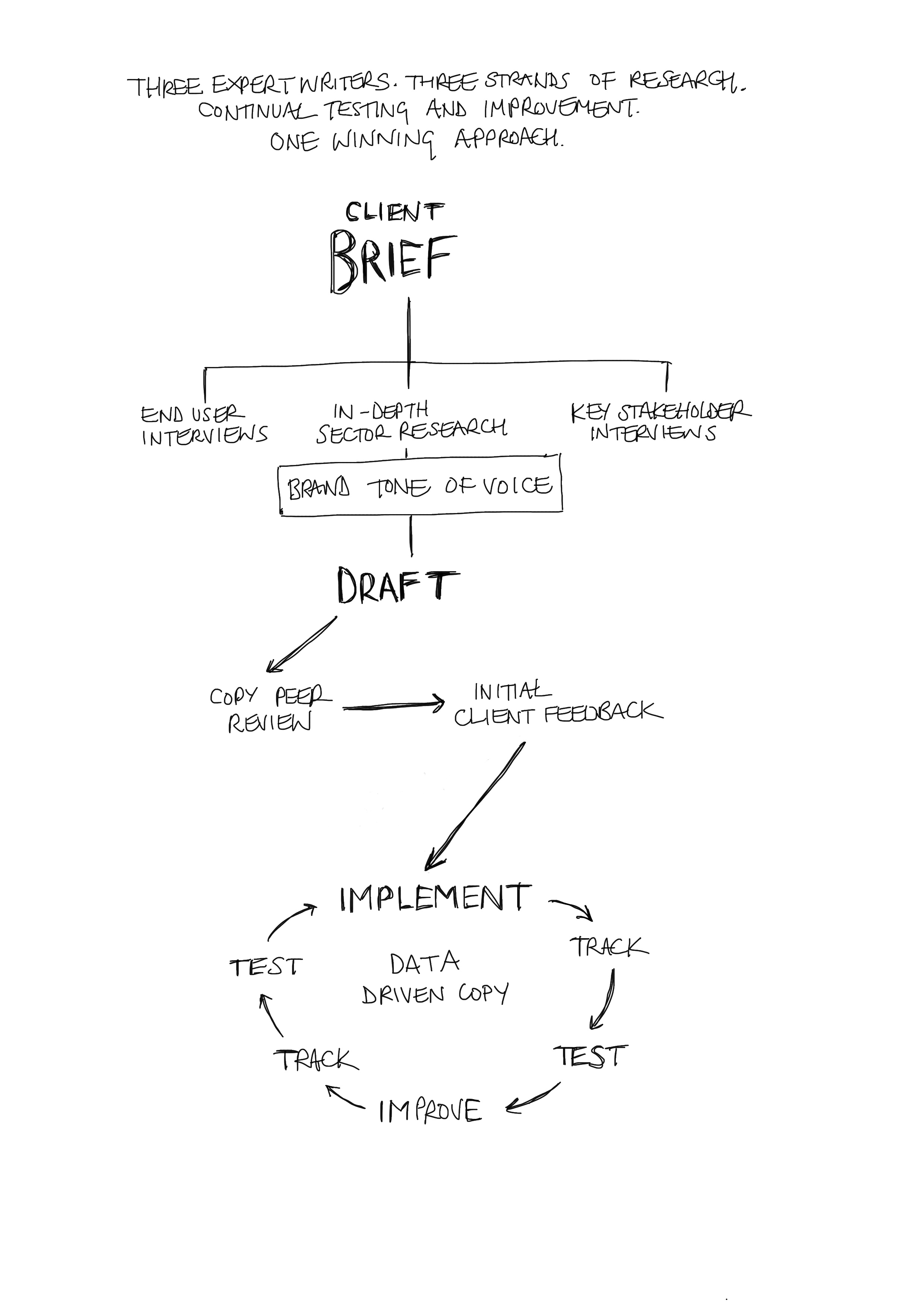 Here's another simple truth:
Better writing is better for business.

It doesn't matter what you do. That truth doesn't change.
It's that simple.

What's not so simple is revealing that truth.
But that's exactly what we do. Here's how.
Data Driven Content
Don't guess, don't settle. Find the content that works for your audience. Then keep improving it. Again. And Again. Tried, Tested, Bettered.
Triple Strength Copywriting
Every piece of your content checked, double-checked and refined a third time - to really hit the spot.

Tone of Voice Workshops
It's not all about what you say, it's how you say it. Uncover your true tone of voice - and the one your audiences expect to hear.

Read More →
A copywriting agency with one objective.
Winning business with better writing.
If it was simple, anyone could do it.
It's not. So they don't.
"Want a fresh approach to your messaging,
your tone of voice, and your content?
One that's tried and tested, personalised and optimised?"